Articles of Interest
Boomers donate $5000 to the Timber Pines Charity Club
Wednesday, February 12, 2020



Visitor Comments (0)
Be the first to post a comment.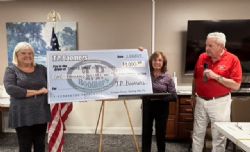 Wednesday, January 25, 2023
The Boomers Club surprised the Timber Pines Military Veterans Club at their annual meeting with a $1000 donation to our Military Veterans.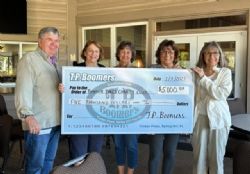 Monday, January 16, 2023
2023 Boomer Club Donation to Charity Club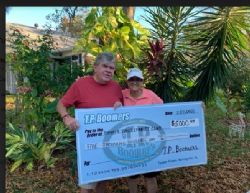 Tuesday, December 28, 2021
The 2021 donation the Boomer Club presented to the Charity Club.